E-learning Manager manages your e-learning content for efficient delivery in your organization. With E-learning Manager your organization will control the learning process at technical, content and pedagogical level.
You will benefit from an improved return on learning as well as from a quick delivery of it to a large number of users. Employees can learn at home or at work. E-learning Manager allows you to support your e-learning users effectively.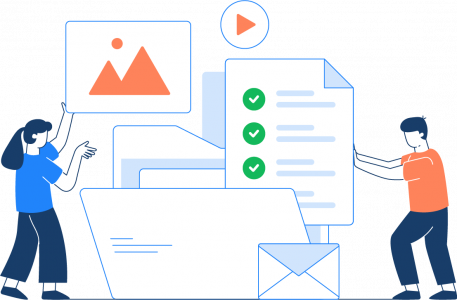 How attractive is your e-learning offering?
Publication of your training offering on the Intranet or/and Internet.
Subdivision of courses for selective availability on the Intranet or Internet.
Publish and track SCORM LTI 1.1 and AICC courses and tests.
Support for e-learning libraries from content vendors like Fincarta, SkillGate, Intuition, Auralog, Ella and ENI
Clustering of e-learning modules into categories.
Uploading and management of your own course content files and assessments.
Management of your course offering according to user profile, business unit and learning type (home, mobile or work learning).
Invitation of users to the e-learning portal.
Creation and sending of e-learning newsletters.
Uploading of student information from your HR system
Uploading of student data with Excel or XML data imports.
Generation of reports on users, organizations and programs.